The Amazing Story of our Founder
Shahab Siddiqui was a passionate traveller who loved to visit and explore new destinations across the globe as long as they were accessible for him and his wheelchair -
however, in 2008 his kidneys failed due to complications resulting from his spina bifida (a condition he was born with) and he was forced to go on a gruelling routine of hemodialysis.
Dialysis - for those who don't know - consist of long and exhausting sessions being attached to a dialysis machine for 4 hours, 3 times a week in a hospital bed to clear out the toxic blood from the body.
Shahab yearned to be able to travel more but learned that he would still need dialysis sessions abroad... for one week's vacation abroad he would require approximately 3 sessions.
The average price for dialysis abroad he discovered was £300 (about $405). So for a week's holiday just the dialysis costs and associated blood tests would be upward of nearly £1000 (around $1350)- making travel way more expensive than he was used to.
Whilst dreaming of and researching his next vacation abroad, he was constantly on the lookout for the cheapest deals which he could afford (alongside his dialysis costs). The reality of his situation forced him to be particularly frugal when searching online and he had to figure out a unique formula he could use to aid him in finding the cheapest possible flight every time... every penny saved on flights would help him get away far more easily.
The Birth of FlightsFinder.com
Having time on his hand during his endless hours on dialysis to research multiple booking options and researching every cheap flight finding method under the sun, he finally settled on a formula which he could rely on to get the cheapest possible flight every time.
The Light Bulb Moment...
He finally had a moment of inspiration whilst searching online - "Meta-Meta Flight Search" he thought... - Metasearch engines, he concluded, are clearly the best resources to locate cheap flights, however - "One should search a number of the best meta-search engines to be sure of getting the very best deal". He found you could save up to 20% off your flight by checking multiple metasearch sources. Moreover, when combined with flexible search calendars and flexible destination options prices plummetted even further.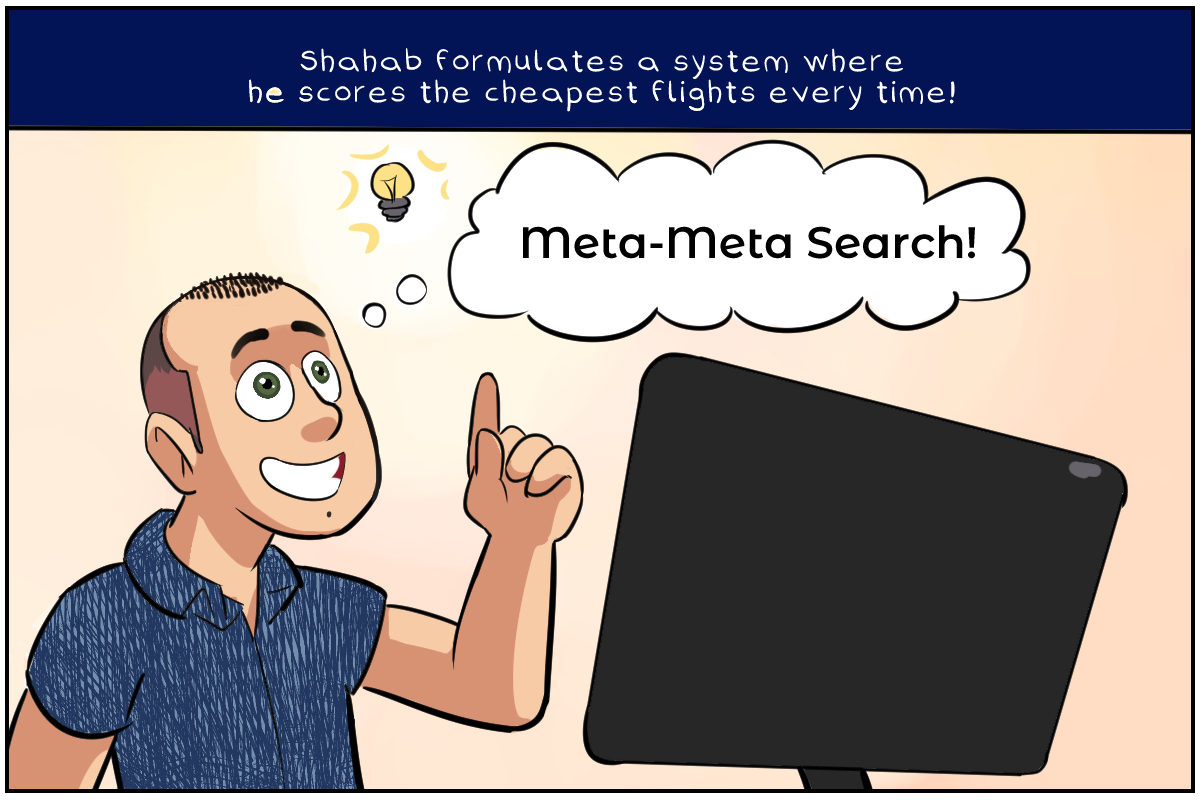 This is when Shahab decided to develop his own flight search engine. He was determined to make a site that he could use to locate the cheapest flights effortlessly and enable other budget-minded travellers to do the same.
With his background knowledge of web design and the help of a few freelance developers, he launched the first version of the world's first meta-meta flight search - i.e the first search engine to compare multiple different flight search engines from one dashboard.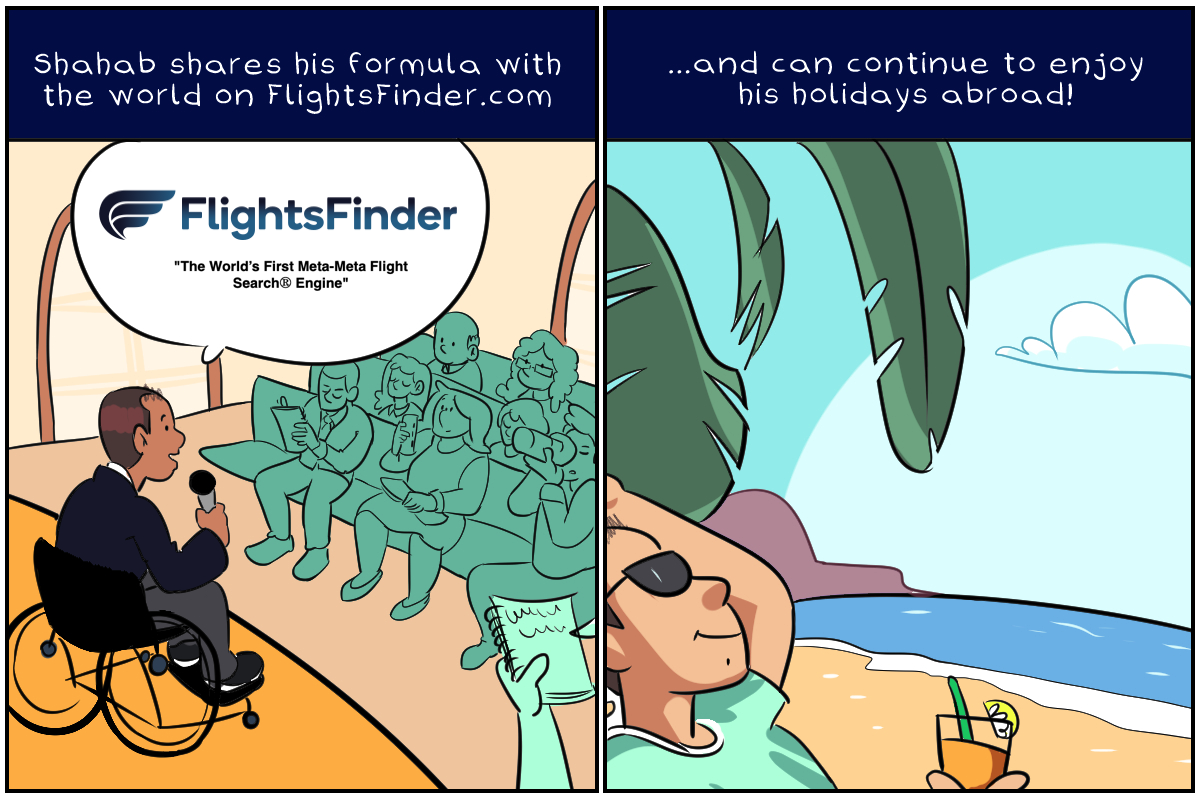 After launching, his site has been recommended by the Timesonline, the Daily Mail, Arthur Frommer from Frommer's guide books, mentioned in Forbes and numerous other travel tech journals.
For more information read about us.